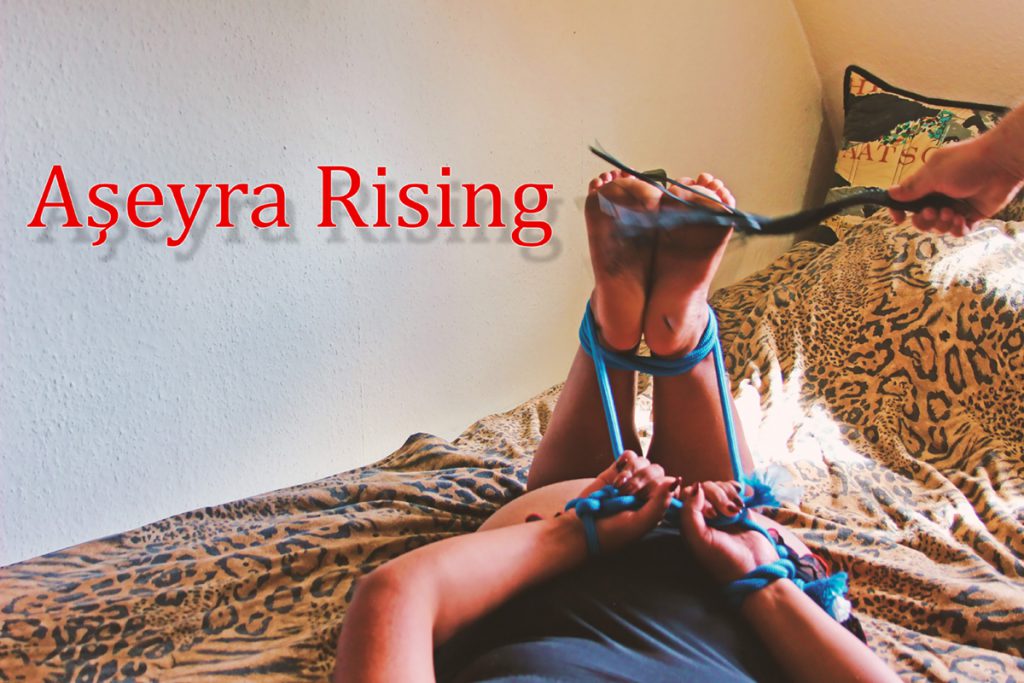 Maybe this dairy entry will be the hardest one. Because I experienced things that are hard to describe!
After a long and delightful conversation with my Master, he was telling me something about what's going to happen next. I immediately sensed and felt the seriousness on his face and gorgeous eyes. I was amazed at how a person who was just joking and laughing with me could grow so serious in an instant. The way he stood, looked and talked just changed. Something inside me told me to listen to him carefully and I conformed to that voice. I was listening to my Master without keeping my eyes off him and trying really hard not to look at those attractive and sweet lips. It was very hard but I managed to do it.
My Master gave me detailed information about what was going to happen and what I was going to feel.
He told me that during the bastinado session, he was going to make me lie on my stomach and tie my hands and ankles behind my back. I learned that this position was called "hogtie." He also told me about the reason of my bastinado punishment. I was given my Master an opportunity to redeem for my previous mistakes and I thought that I didn't want to miss this opportunity. When I was offered the chance to redeem for my mistakes that have been cumulating for weeks just with a bastinado punishment, I understood how compassionate my Master… Continue reading →