It is difficult for Elif to beg for mercy. She hasn't taken several opportunities to improve it. That is why she is severely punished this day. She will be punished until she begs for mercy better than any other slave. Her stamina is weakened, her body is sensitive to pain and everything hurts. The whole falaka punishment is made by cane. So she reaches her limits and is about to give up.
---
Video Format: WMV – Length: 21 MIN – Size: 1920×1080 Full HD
---
---
It's the first roleplay for slave Elif. But she doesn't know that this will be a real BDSM lesson. She is dressed as an Japanese student. MasterDaPain begins with the first lesson. Elif learns that her feet must be naked if she kisses the feet of another woman. She didn't do that in her blog post 'I kissed the soles of a woman'. MasterDaPain is teaching with discipline and punishment. He believes, pain is the only punishment which teaches best. Elif receives falaka. Her teacher MasterDaPain punishes her merciless with the whip, cane and riding crop until she understands the lesson. She receives extra beats whenever she answers incorrectly, and she gets so many questions. By the way she becomes better and better in begging for mercy. The whole lesson she must take the anal plug in her ass. The second lesson is about wag tailing. Because she can't wag tail good enough, she gets a tail instead of the anal plug. And what could be the best punishment for bad wag tailing? Yes, spanking with the cane. She will be punished until she has learned her lesson.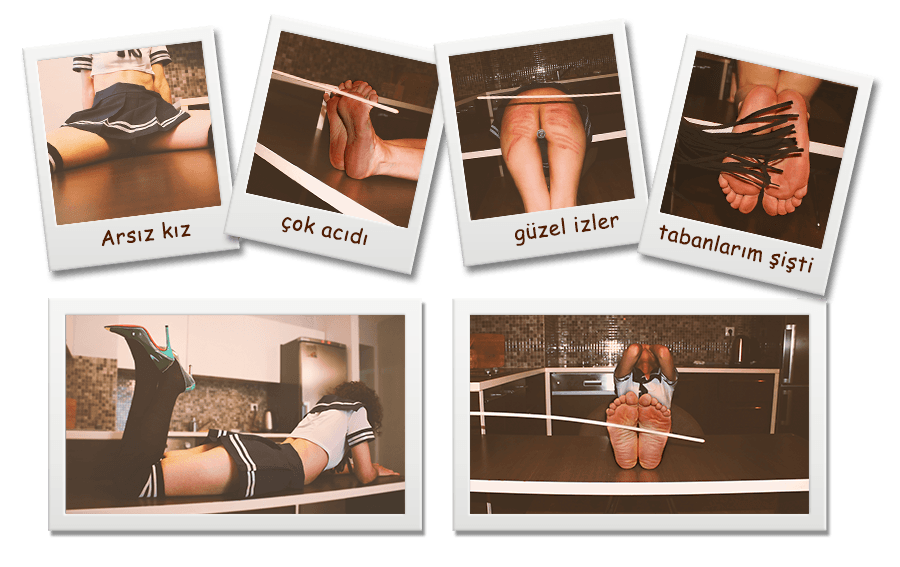 ---
Video Format: WMV – Length: 60 MIN – Size: 1920×1080 Full HD
---
---
Have you ever punished your slave while she does her bitch job? slave Elif has done many times a blowjob and swallowed the sperm of her Master. But she hasn't done it together with falaka until now. But now she receives falaka on her naked soles while is doing a good blowjob. But it is difficult for her to do it together with pain. It's hard for her sucking and feeling the pain of the belt on her soles. But she gives her best because she knows it will be extreme painful if she fails.
---
Video Format: MP4 – Length: 8 MIN – Size: 1920×1080 Full HD
---
---
slave Elif needs a mental disciplining. Normally Elif begs for mercy when MasterDaPain punishes her. Now Elif begs for punishment to pay for her mistakes. So she must be punished out of whips, belt and cable. MasterDaPain tortures her naked soles in the traditional way of falaka with cane and riding crop. Although the punishment pains extremely, Elif likes it. She really loves pain because it is the only way for her to become and feel free. This is the first step for further falaka caning because Elif needs hard punishments.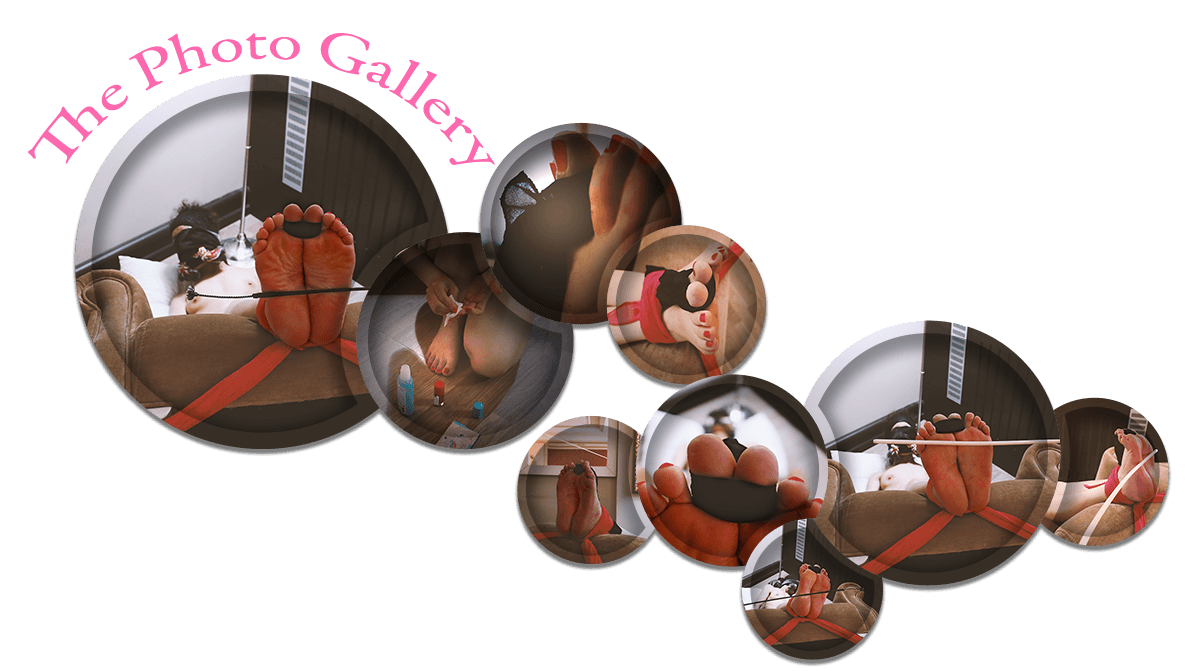 ---
Video Format: WMV – Length: 27 MIN – Size: 1920×1080 Full HD
---
---
slave Elif has a mental self-discovery crisis. But she knows that her place is under the feet of her Master. She just needs the hard hand of MasterDaPain to solve this crisis. Falaka is the only way. She really loves the pain of falaka. MasterDaPain punishs her with a hard falaka torture and makes her feel safe. The hogtied bondage makes this feeling more deep. The hogtied falaka gives her new power.
---
Video Format: WMV – Length: 14 MIN – Size: 1920×1080 Full HD
---
---