So this time she is punished in the jacuzzi while the water is running and she is completely soaked. She is tied to an upside-down chair in such a way that her feet are in the air like the classic falaka. In between, the soles of the feet are made wet again and again, so that the blows on your naked soles hurt even more. In order to soften her shyness, only the cane and the riding crop are used mercilessly to hit. The softer the soles of the feet, the more the falaka hurts.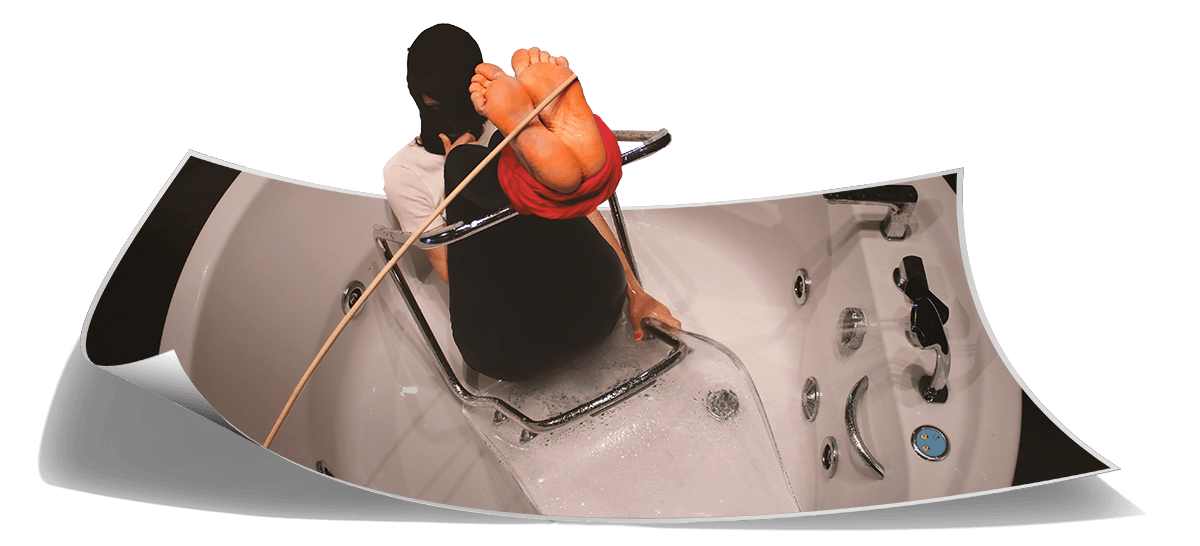 The more the falaka hurts, the harder it is hit. Elif becomes aware of her guilt, but she also has to prove with the devotion to punishment and the pain that she is serious. Although her body is trembling with pain and she is reaching the limit, she has to hold out until the sadism of her Master MasterDaPain is satisfied.
---
Video Format: WMV – Length: 46 MIN – Size: 1920×1080 Full HD
---
---
We're all human. It is therefore only understandable that a slave carries her problems from her private life into BDSM. slave Elif was brought up conservatively. She was taught that sex was only for procreation and that it was otherwise an indecent thing. Therefore, as the whore of her Master, she makes many mistakes. Shame, fear and a great deal of insecurity prevent her from indulging her desires and sexual inclinations. MasterDaPain had been patient until today. But yesterday Elif had exceeded his limits. He decides to sexually instruct and chastise her with the falaka. She is both chastened and punished for the mistakes. The falaka's pain is like a sexual revelation.
slave Elif realizes very quickly how much she had failed as her Master's whore. The blows with the whip and cable in particular hurt so much that she begs for forgiveness with every blow. With words and blows he frees her soul so much that she lives out her lust with the pain and her juice run from cunt to legs. She even begs for more beatings so that her flaws burn into her soul and she will never hold back her sexual feelings again. She is punished with the cane… Continue reading →
TO LEARN TO APPRECIATE
MasterDaPain tests his slave Elif and gives the cleaning slave the order not to clean the apartment. He also gives slave Elif an anklet that can easily tear. In addition, she should make a video of how well she can step on high heels. She notices the dust in the apartment and the anklet really breaks. She does not lie to her Master and does not hide anything, but immediately tells him the truth, although she knows that she will be punished very harshly for it.
She gives in to her fate and gets ready for the falaka punishment. Although she learns that she is actually not to blame and that the mistakes are small, she accepts the punishment with joy and humility. It has developed so far that, despite the hardness of the cane, she pulls herself together and accepts the pain in all its hardness. She pleads well for mercy and regrets mistakes.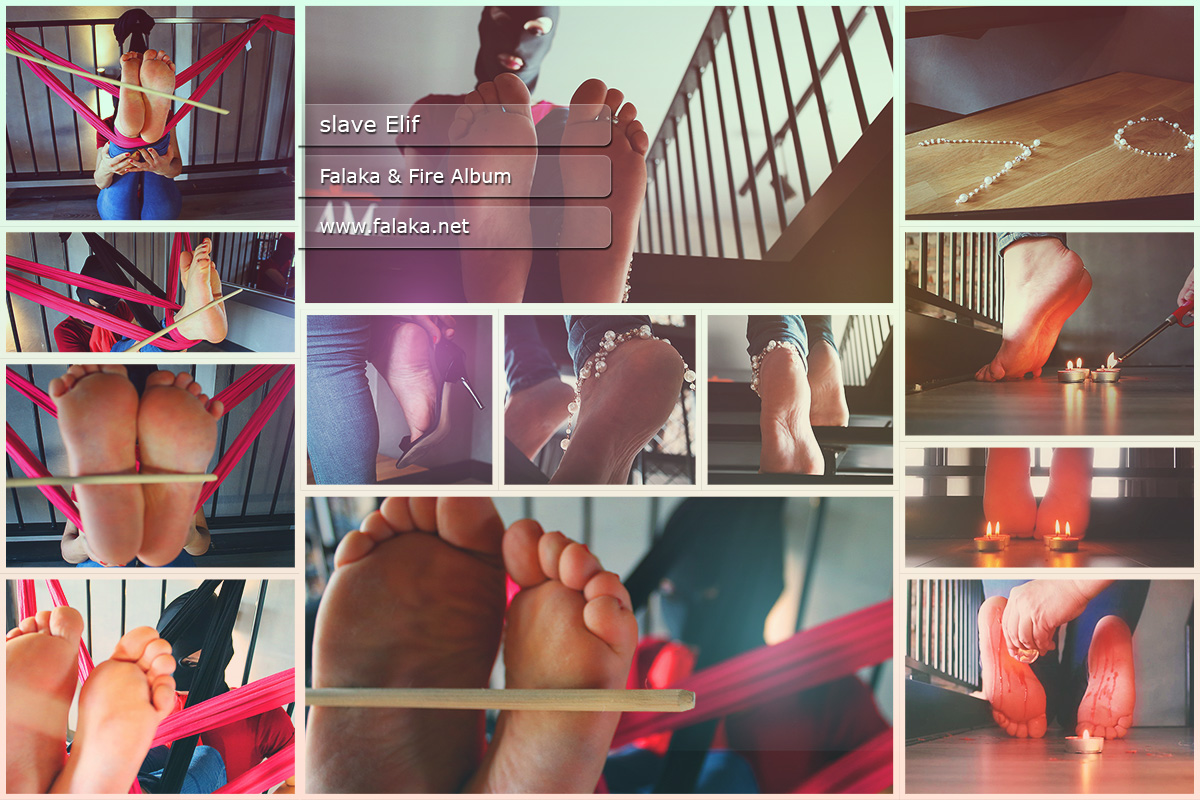 The Falaka punishment stops after many violent blows, but the new knowledge must be consolidated. The new knowledge has to be burned into the soul. This works best with fire under the soles of her feet.
---
Video Format: WMV – Length: 47 MIN – Size: 1920×1080 Full HD
---
---
In the fourth part of our Falaka Impact series, Roya is our guest. She is actually a dominatrix and a sadistic disposition herself, but would like to have this falaka experience with MasterDaPain. The first humiliation begins with the fact that she has to lick her dirty soles clean and soft. Since Roya is neither submissive nor masochistic in the true sense, this falaka session is completely different. It is not melancholy, but a game of forces. There are very funny moments that are full of irony on both sides, but the pain is real and Roya has to fight with herself and her limits. She had never experienced the falaka and at first the pain seemed gentle. But she underestimated the skills and experience of MasterDaPain. The initial tender pains become unbearable over time. In addition, he humiliates her with his sharp tongue in a very perfidious way. Her feet are tortured until she can no longer wittily and even breaks out in anger. The falaka impact in this video is medium hard, but Roya's pain experience is pushed to the limit.
slave Elif has learned a lot through pain and punishment in the past. Unfortunately, that made her a little too confident. In order to make it clear to her that a slave is constantly learning, this time she is punished with the whole body. Her Master punishs her so hard, that she can no longer perform even the simplest tasks, such as to beg for mercy. He whips her back, tortures her nipples and inflicts pain on her until she slowly loses control of her body. He wants to bring her all the way down to teach her the falaka discipline again. Although her body is trembling with exhaustion and pain, she has to endure the punishment in severe pain. Every mistake is mercilessly punished with violent blows on the bare soles of the feet. In pain, the basic rules of BDSM are branded into her again.