Everyone has different pleasures. A falaka punishment does not always need a real reason. The most humble reason for punishment are mistakes that you have not committed, but for which you are punished as if you made them or are responsible for them. This humiliation is all the more humiliating when you have to beg for mercy and forgiveness. The pleasure in this type of punishment lies in sadism. The slave must pay for something that she has not done by being painfully punished. Humiliation gives sadism more depth. So this Falaka pleasure is a pure sadism pleasure.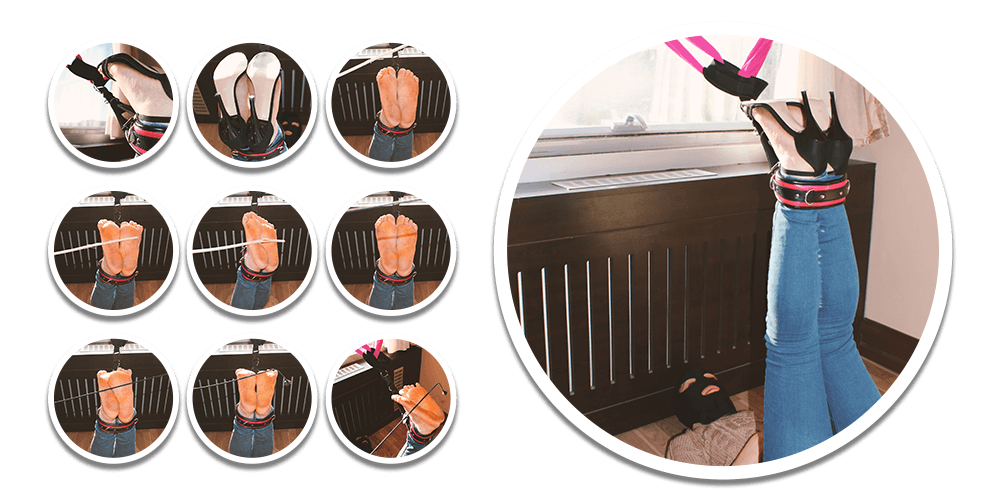 slave Elif is punished with whip, cane and riding crop with all severity on her bare soles, so that she begs for mercy for mistakes that she did not make. And the falaka is performed harder the more it makes mistakes when begging. And all just to serve the sadism of her Master.
This is the pleasure of MasterDaPain's falaka which is extreme painfully.
(Read also Falaka Pleasure 2 )
Etoile Noire and Rook are a BDSM couple in real life. It is the first time that they are punishing in front of the camera. It is a pure Falaka session. This is about attitude, discipline, respect and feelings. In the beginning, Rook tried out different punishment tools such as Whip, straps, ropes, etc. But his favorite is the cane and he mainly uses it for punishment. For Etoile, it is an emotional pool. She tries to be a good slave according to her Master, but she also has to fight against herself and the tremendous pain. She describes it as follows: "It's like a dance, together, like an erotic dance. It is an erotic tango, only with pain." And she knows that we are going to watch the punishment and that makes her pain even more difficult. Despite everything, she is convinced that she will do it.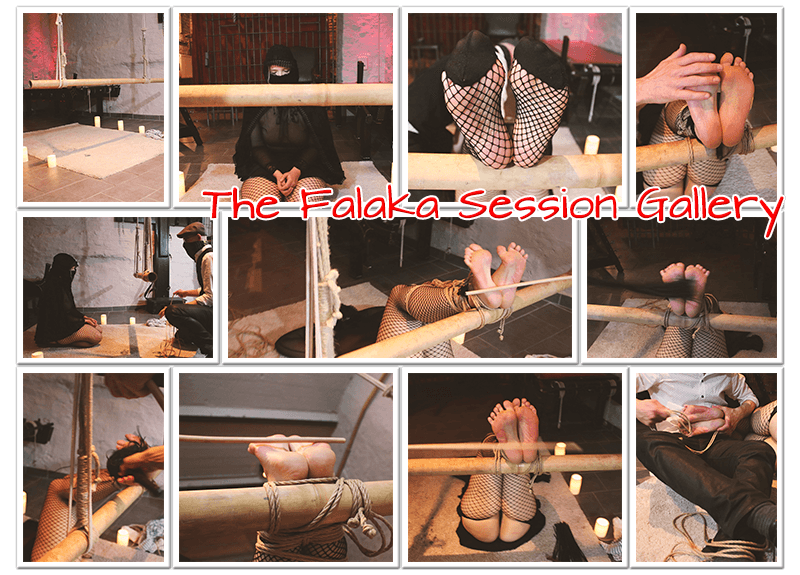 Love and Passion
You have to understand that the said erotic tango dance describes the BDSM of the two very well. He is merciless in punishment. He runs through the falaka session with violent cane blows and takes long rows of gentle blows that don't hurt any less. And in between he takes care of his slave. He caresses her feet, takes her in his arms and gives her comfort in her pain. But this tango also has a fight. The Master wants to enforce his will, the slave does not always… Continue reading →
"Due to my shortcomings in timing and planning issues that I have been doing since yesterday, I will soon be punished with falaka. In fact, I will be punished to these unnecessary reasons instead of being educated to become a good slave with falaka. The most important reason for deserving this falaka punishment is that I have neglected the feet of my Master. I forgot about the warning again. I made a mistake, I forgot to lick my Master's feet. I hope he hurts me a lot. I hope my Master will punish my feet in the harshest way so I will take my lesson. Falaka has always been good for me. I am sure that it will be very good for me again today."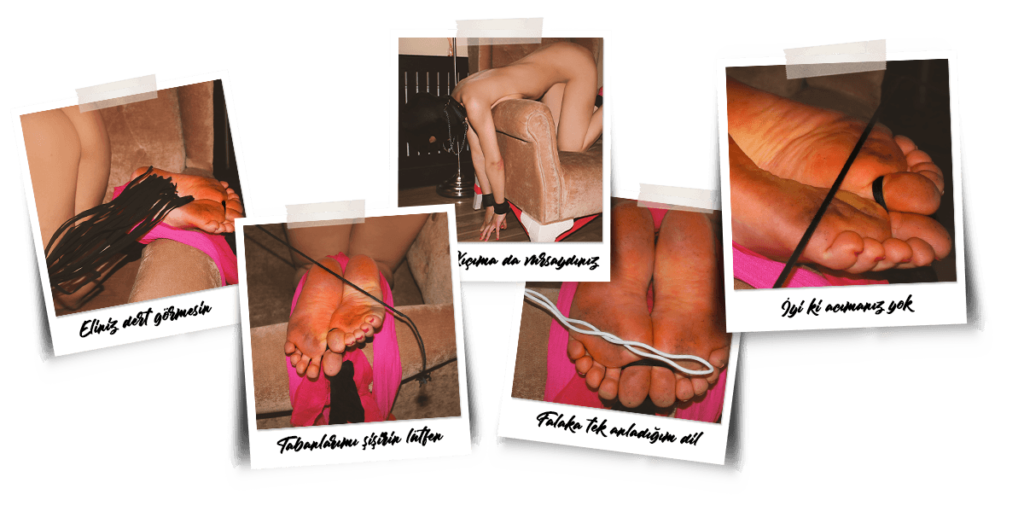 When she thought she was being punished enough, the pain started. She was punished mercilessly with the violent blows of the cable. There was still no mercy, even at the end of her power. She finally had to learn from her mistakes. The riding crop continued with relentless hardness. The soles of her feet were swollen and flushed. She only felt the extreme pain that burned the lesson into her soul.
---
Video Format: WMV – Length: 26 MIN – Size: 1920×1080 Full HD
---
---
After the desaster in 'Falaka Cane – I give up' slave Elif is ready to be punished for it. She has to pay for it. The bill increases because she has to pay additional beatings for each Turkish lira from the last purchase. And this is again a pure falaka caning. But this time she knows how many times her naked soles will be beaten. 450 times. But you can imagine that MasterDaPain is counting in another way. So she receives much more falaka. And it is really painful for her. In hogtied position with a mouth gag she has no chance to stop the caning, to take away her feet or to pray for mercy. When her soles burn like hell and the pain become horrible she gets into another dimension. She reaches her own subspace where the pain of falaka makes a sense and she gets another unknown power to take this extreme falaka punishment. After this falaka her desaster is forgotten.
---
Video Format: WMV – Length: 54 MIN – Size: 1920×1080 Full HD
---
---
It is difficult for Elif to beg for mercy. She hasn't taken several opportunities to improve it. That is why she is severely punished this day. She will be punished until she begs for mercy better than any other slave. Her stamina is weakened, her body is sensitive to pain and everything hurts. The whole falaka punishment is made by cane. So she reaches her limits and is about to give up.
---
Video Format: WMV – Length: 21 MIN – Size: 1920×1080 Full HD
---
---