TO LEARN TO APPRECIATE
MasterDaPain tests his slave Elif and gives the cleaning slave the order not to clean the apartment. He also gives slave Elif an anklet that can easily tear. In addition, she should make a video of how well she can step on high heels. She notices the dust in the apartment and the anklet really breaks. She does not lie to her Master and does not hide anything, but immediately tells him the truth, although she knows that she will be punished very harshly for it.
She gives in to her fate and gets ready for the falaka punishment. Although she learns that she is actually not to blame and that the mistakes are small, she accepts the punishment with joy and humility. It has developed so far that, despite the hardness of the cane, she pulls herself together and accepts the pain in all its hardness. She pleads well for mercy and regrets mistakes.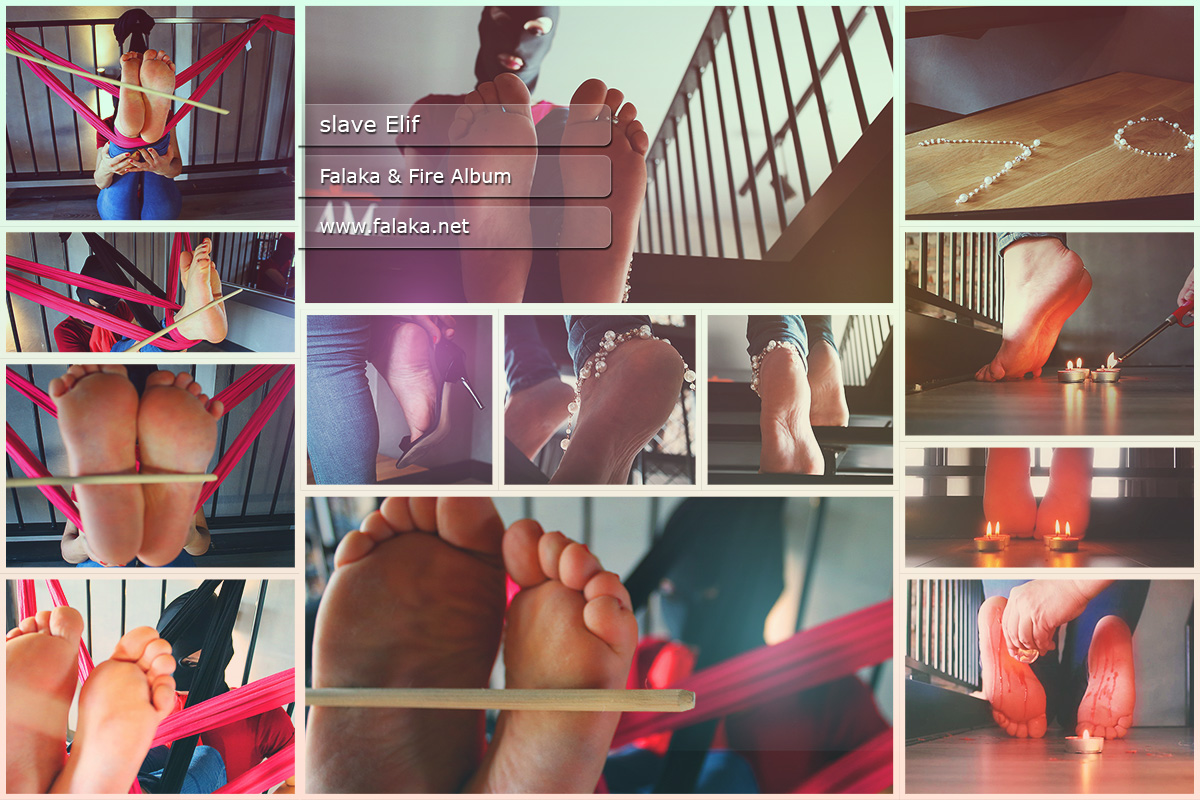 The Falaka punishment stops after many violent blows, but the new knowledge must be consolidated. The new knowledge has to be burned into the soul. This works best with fire under the soles of her feet.
---
Video Format: WMV – Length: 47 MIN – Size: 1920×1080 Full HD
---
---
In the fourth part of our Falaka Impact series, Roya is our guest. She is actually a dominatrix and a sadistic disposition herself, but would like to have this falaka experience with MasterDaPain. The first humiliation begins with the fact that she has to lick her dirty soles clean and soft. Since Roya is neither submissive nor masochistic in the true sense, this falaka session is completely different. It is not melancholy, but a game of forces. There are very funny moments that are full of irony on both sides, but the pain is real and Roya has to fight with herself and her limits. She had never experienced the falaka and at first the pain seemed gentle. But she underestimated the skills and experience of MasterDaPain. The initial tender pains become unbearable over time. In addition, he humiliates her with his sharp tongue in a very perfidious way. Her feet are tortured until she can no longer wittily and even breaks out in anger. The falaka impact in this video is medium hard, but Roya's pain experience is pushed to the limit.
slave Elif has learned a lot through pain and punishment in the past. Unfortunately, that made her a little too confident. In order to make it clear to her that a slave is constantly learning, this time she is punished with the whole body. Her Master punishs her so hard, that she can no longer perform even the simplest tasks, such as to beg for mercy. He whips her back, tortures her nipples and inflicts pain on her until she slowly loses control of her body. He wants to bring her all the way down to teach her the falaka discipline again. Although her body is trembling with exhaustion and pain, she has to endure the punishment in severe pain. Every mistake is mercilessly punished with violent blows on the bare soles of the feet. In pain, the basic rules of BDSM are branded into her again.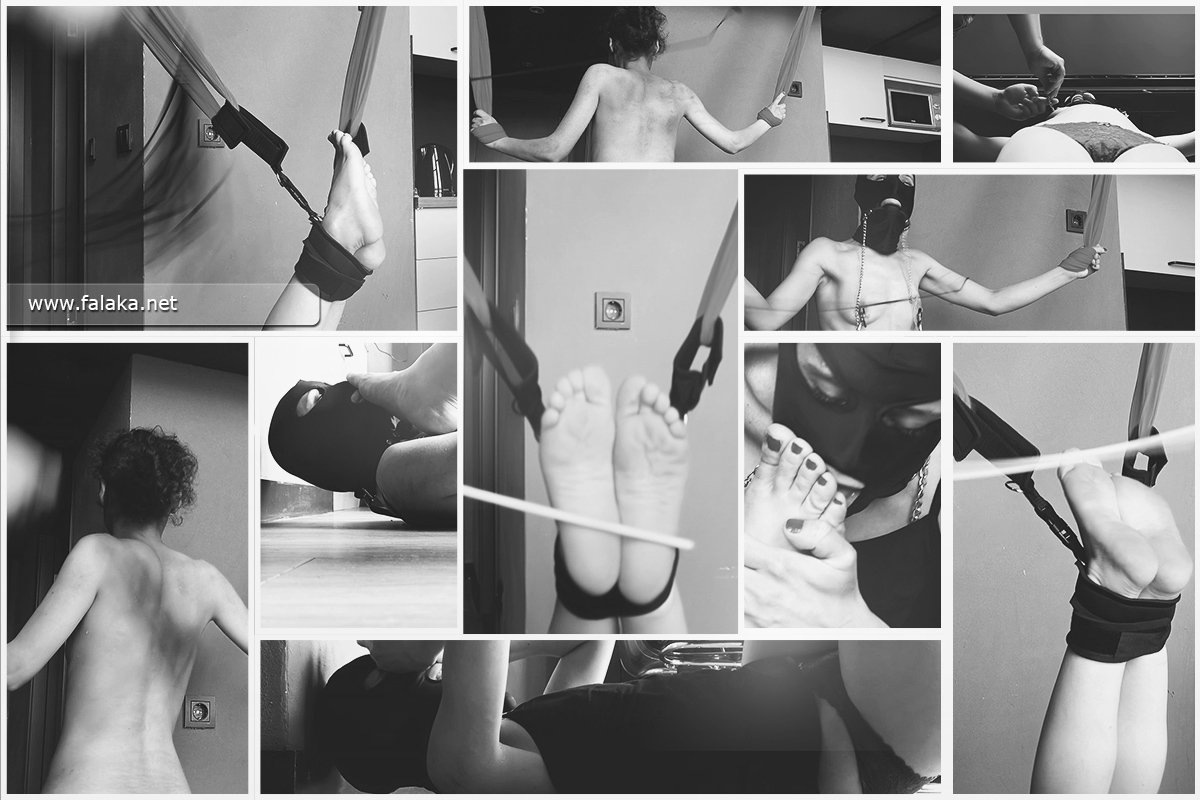 Everyone has different pleasures. A falaka punishment does not always need a real reason. The most humble reason for punishment are mistakes that you have not committed, but for which you are punished as if you made them or are responsible for them. This humiliation is all the more humiliating when you have to beg for mercy and forgiveness. The pleasure in this type of punishment lies in sadism. The slave must pay for something that she has not done by being painfully punished. Humiliation gives sadism more depth. So this Falaka pleasure is a pure sadism pleasure.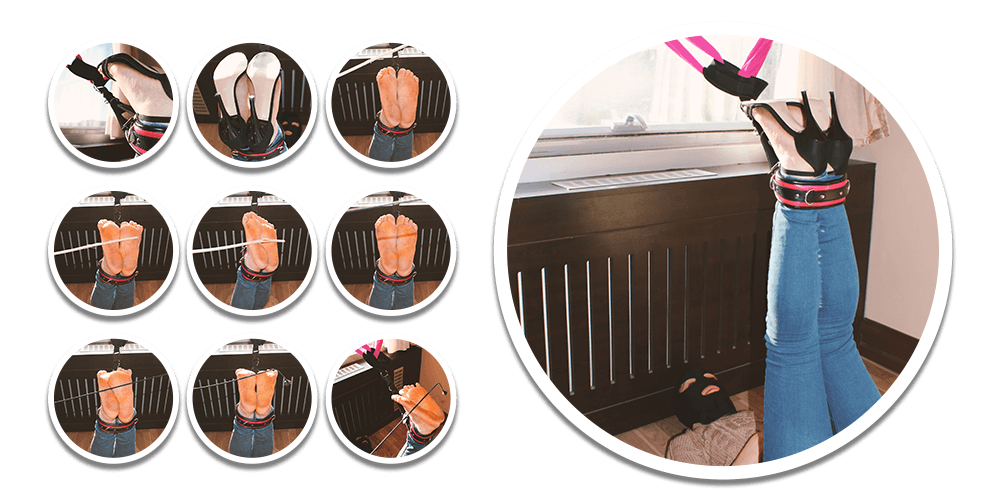 slave Elif is punished with whip, cane and riding crop with all severity on her bare soles, so that she begs for mercy for mistakes that she did not make. And the falaka is performed harder the more it makes mistakes when begging. And all just to serve the sadism of her Master.
This is the pleasure of MasterDaPain's falaka which is extreme painfully.
(Read also Falaka Pleasure 2 )
Etoile Noire and Rook are a BDSM couple in real life. It is the first time that they are punishing in front of the camera. It is a pure Falaka session. This is about attitude, discipline, respect and feelings. In the beginning, Rook tried out different punishment tools such as Whip, straps, ropes, etc. But his favorite is the cane and he mainly uses it for punishment. For Etoile, it is an emotional pool. She tries to be a good slave according to her Master, but she also has to fight against herself and the tremendous pain. She describes it as follows: "It's like a dance, together, like an erotic dance. It is an erotic tango, only with pain." And she knows that we are going to watch the punishment and that makes her pain even more difficult. Despite everything, she is convinced that she will do it.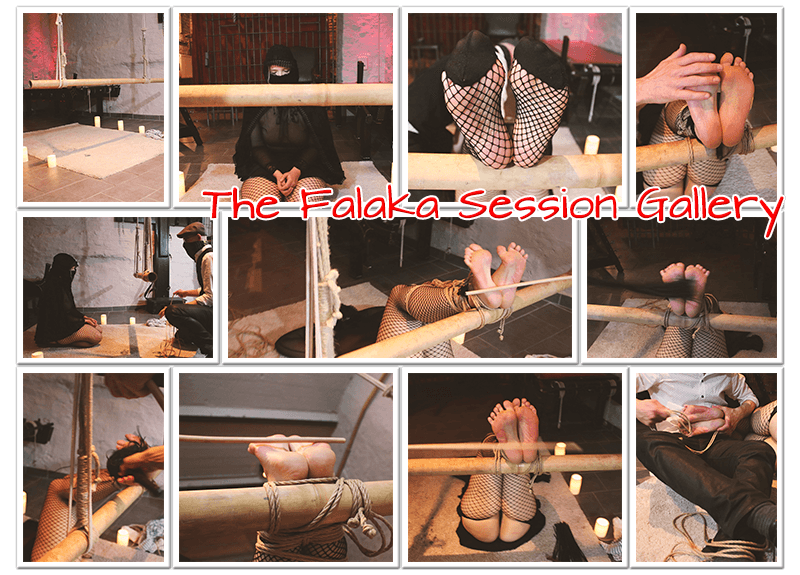 Love and Passion
You have to understand that the said erotic tango dance describes the BDSM of the two very well. He is merciless in punishment. He runs through the falaka session with violent cane blows and takes long rows of gentle blows that don't hurt any less. And in between he takes care of his slave. He caresses her feet, takes her in his arms and gives her comfort in her pain. But this tango also has a fight. The Master wants to enforce his will, the slave does not always… Continue reading →