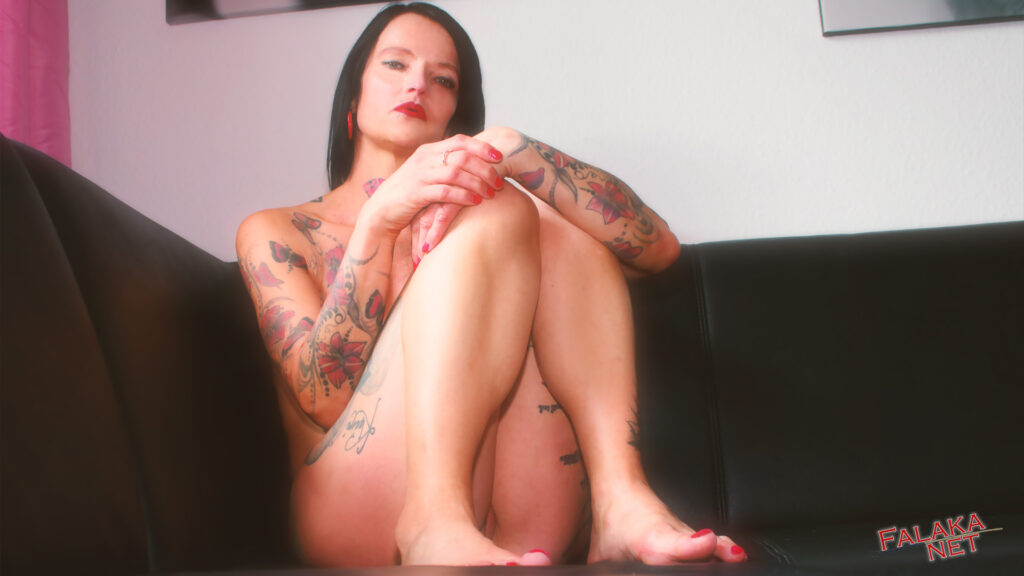 Pink Diamond rises to the challenge of Falaka Impact and faces the pain of the falaka. It is her first falaka punishment. She knows the pain of tattoos, which she has endured for up to 8 hours, but with the falaka she quickly reaches her limits. She didn't expect the enormous pain, was overwhelmed at the beginning and underestimated the pain of the falaka. Pink Diamond gives everything and tries to endure the pain until the end. Finally she likes it so much that she wants more.
Join Falaka Impact Series
You can also join Falaka Impact Series. If you have never had experience with the falaka, you are a perfect fit for this project. But women with bastinado experience can also take part. Ultimately, it is the first falaka experience with MasterDaPain.
Your level of pain doesn't matter. The falaka will only be as painful as you can bear it. You set the limits. It is just important that you are masochistic and would like to be filmed. Write to us and we will be happy to get in touch with you.
Falaka Impact 7 TEASER