So this time she is punished in the jacuzzi while the water is running and she is completely soaked. We call this jacuzzi falaka. She is tied to an upside-down chair in such a way that her feet are in the air like the classic falaka. In between, the soles of the feet are made wet again and again, so that the blows on your naked soles hurt even more. In order to soften her shyness, only the cane and the riding crop are used mercilessly to hit. The softer the soles of the feet, the more the falaka hurts.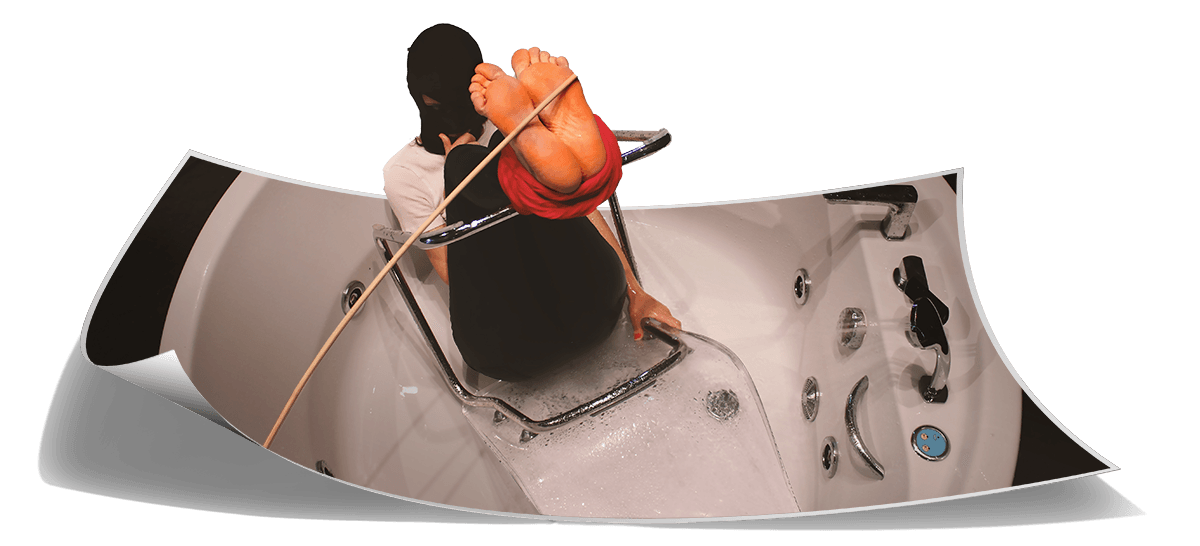 The more the falaka hurts, the harder it is hit. Elif becomes aware of her guilt, but she also has to prove with the devotion to punishment and the pain that she is serious. Although her body is trembling with pain and she is reaching the limit, she has to hold out until the sadism of her Master MasterDaPain is satisfied. You will like this jacuzzi falaka ;-)
Wet soles of the feet become softer and feel every stroke much more intensely. The water distracts Elif. She cannot concentrate on the pain or the blows. Therefore, she is ready to give up very early and the length of the punishment increases her torment.
---
Video Format: WMV – Length: 46 MIN – Size: 1920×1080 Full HD
---
---