Etoile Noire and Rook are a BDSM couple in real life. It is the first time that they are punishing in front of the camera. It is a pure Falaka session. This is about attitude, discipline, respect and feelings. In the beginning, Rook tried out different punishment tools such as Whip, straps, ropes, etc. But his favorite is the cane and he mainly uses it for punishment. For Etoile, it is an emotional pool. She tries to be a good slave according to her Master, but she also has to fight against herself and the tremendous pain. She describes it as follows: "It's like a dance, together, like an erotic dance. It is an erotic tango, only with pain." And she knows that we are going to watch the punishment and that makes her pain even more difficult. Despite everything, she is convinced that she will do it.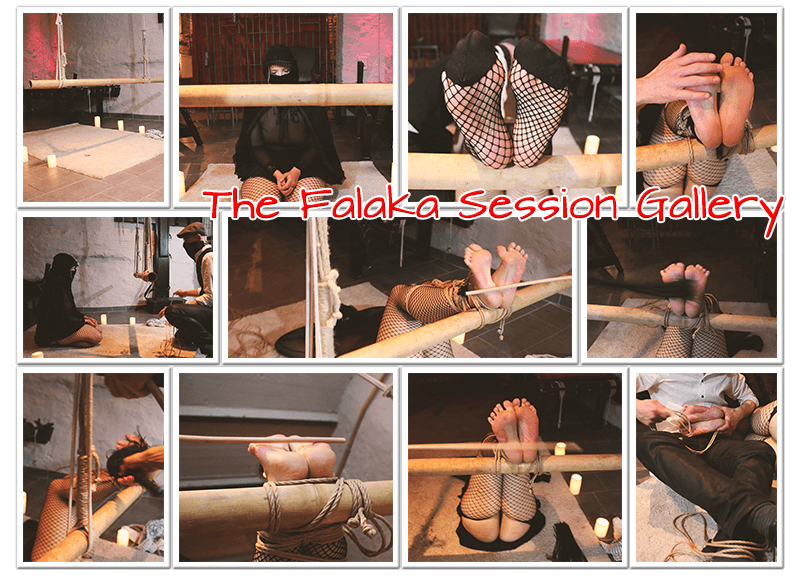 Love and Passion
You have to understand that the said erotic tango dance describes the BDSM of the two very well. He is merciless in punishment. He runs through the falaka session with violent cane blows and takes long rows of gentle blows that don't hurt any less. And in between he takes care of his slave. He caresses her feet, takes her in his arms and gives her comfort in her pain. But this tango also has a fight. The Master wants to enforce his will, the slave does not always do justice to his will and draws higher punishment through reluctance. She wants to be punished even more for her mistakes. And the falaka takes them beyond their limits. It is a very painful tango, full of suffering and comfort. It's like a falaka symphony.
We are pretty sure that you have never seen a Falaka session like this before with love and passion.
---
Video Format: WMV – Length: 93 MIN – Size: 1920×1080 Full HD
---
---