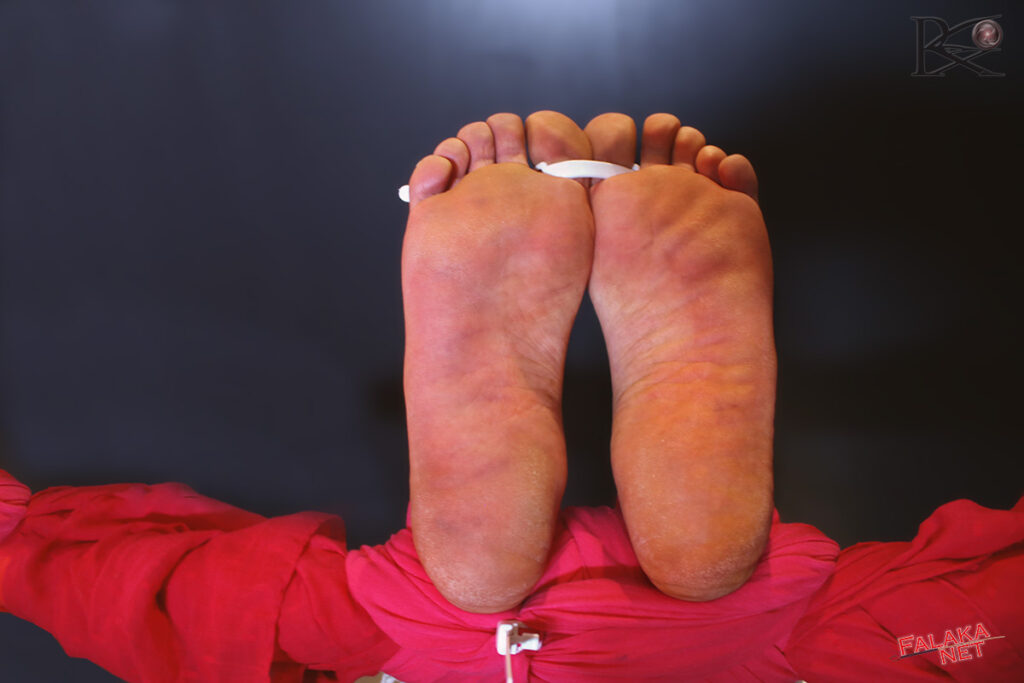 The pain of defiance often results from inattention, carelessness or lack of consequences. It is defiance when rules are not repected. Only serious consequences will nevertheless put an end to this and lead to mindfulness so that careless actions are not taken. slave Elif lends her shoes to her girl friend Buse. It happened as it had to happen and the heel of one of the shoes broke off. Not only does Elif lend the shoes without asking her Master, but damage also occurs. And she only has shoes because her Master allows it. In fact, she should be walking barefoot. So it's a privilege that she has shoes.
This fatal mistake is more than just recklessness. It's a defiance. And so she must be punished more severely than before. Her falaka begins again with a merciless hardness. The more pain she feels, the harder MasterDaPain hits her naked soles. His sadism knows no bounds and expands as Elif attempts to forgive her.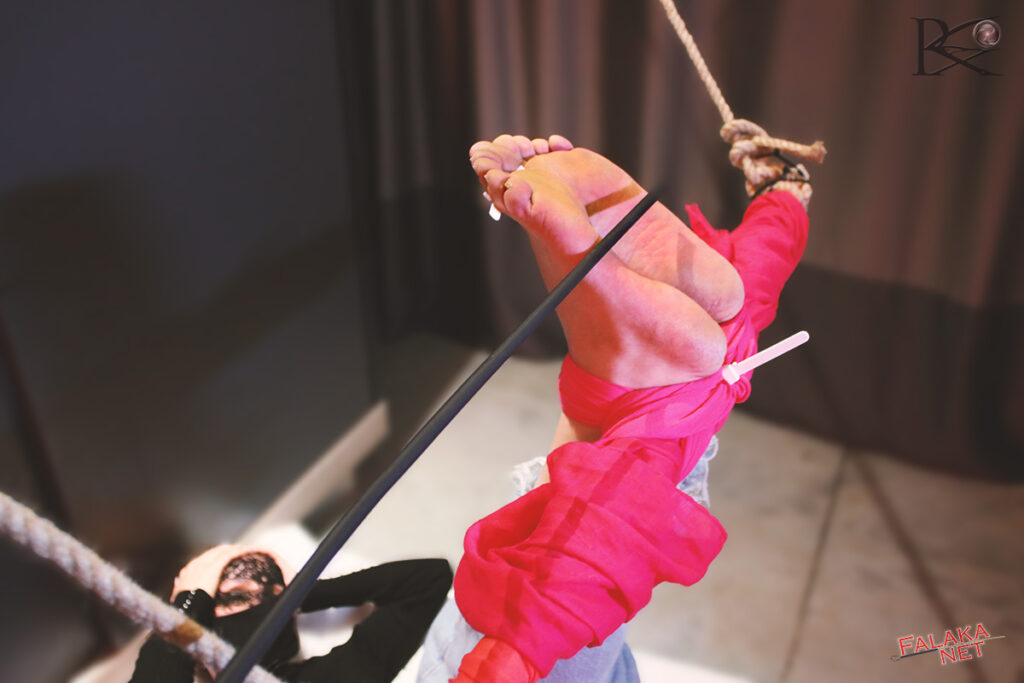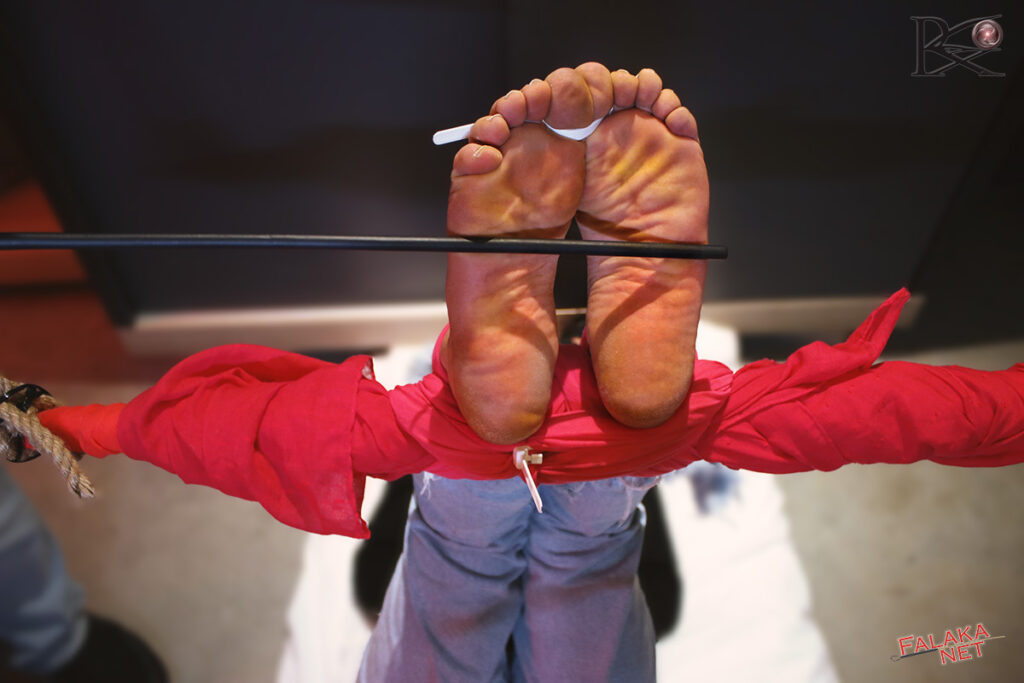 This time he uses a cane with a wide latex cover so that the pain reaches a higher level. The pain of a mixture of cane, whip, riding crop and cable drives Elif to despair. She reaches her pain limits. She wants to give up but can't because she wants to prove to her Master that such a reaction of defiance will never be repeated.
She has to struggle to the limit to bear the pain.
The Pain Of Defiance TEASER